The Expert Network© celebrates its newest member, Dr. Anke Ott Young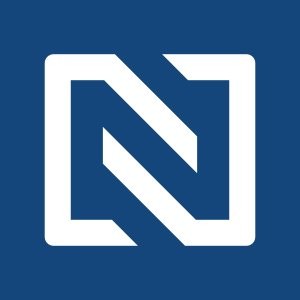 New Canaan, CT - December 6, 2016 - (
Newswire.com
)
Dr. Anke Ott Young, Plastic Surgeon, Norma F. Pfriem Breast Cancer Center, has joined The Expert Network©, an invitation-only service for distinguished professionals. Dr. Young has been chosen as a Distinguished Doctor™ based on peer reviews and ratings, numerous recognitions, and accomplishments achieved throughout her career.
Dr. Young outshines others in her field due to her extensive educational background, recognitions, and career longevity. After earning her medical degree from Saarland University in Saarbrücken, Germany, Dr. Young went on to complete an internship and residency at the Ear, Nose, and Throat Hospital at the University of Homburg where she also earned her doctorate in forensic psychiatry. She continued her training in medicine stateside with a general surgery residency at Long Island Jewish Hospital, followed by a plastic surgery residency and a fellowship in reconstructive microsurgery at the Memorial Sloan-Kettering Cancer Center.
With 24 years dedicated to medicine, Dr. Young brings a wealth of knowledge to her industry and, in particular, to her area of expertise, plastic reconstructive and oncoplastic surgery. When asked why she decided to pursue a career in medicine, Dr. Young said:
"I always had a very keen interest for the science of medicine and helping people. My grandmothers and great-grandmothers and great-great-grandmothers all were midwives, so I think I had some of that in my blood. For me, I think surgery is instant gratification. You see the results right away which works for my temperament. I also like doing things with my hands. My mother is a seamstress so I grew up knitting and doing all kinds of craftwork so it fits right in."
Dr. Young currently practices with Yale New Haven Health's Bridgeport Hospital and splits her time between the Norma F. Pfriem Breast Cancer Center in Fairfield, Connecticut and her office in Garden City, New York where she focuses Minimally Invasive Breast Cancer Reconstruction.
As a thought-leader in her specialty, Dr. Young keeps a close eye on prevailing trends in plastic surgery in order to be able to provide her patients with the most advanced care available. Always at the forefront of her methodology is providing her patients with superlative care and comfort, which has contributed to and maintained her interest in microsurgery. Recently, Dr. Young has seen an increasing shift toward this emerging field, as well as toward other minimally invasive procedures. She noted:
"The trend is to make surgeries less and less invasive. I have implemented this in my own practice. Breast reconstruction has traditionally never really been a minimally invasive procedure; for example, a traditional mastectomy reconstruction has always resulted in broken muscle and skin for the sake of adding a new breast. But now, technology is getting increasingly better and so breast surgery is as well. This new technology that specializes in breast surgery allows us to spare muscle and connective tissue as well as make skin incisions in the way that works for the plastic surgeon and patient. With the cooperation between the specialties we get much better results with much less invasive surgery."
Dr. Young is a member of the American Medical Association, the Association of Plastic Surgeons, and the Northeastern Society of Plastic Surgeons.
For more information, visit Dr. Young's profile on the Expert Network here: http://expertnetwork.co/members/anke-ott-young,-md,-phd/0f8a17151273cb72
The Expert Network© has written this news release with approval and/or contributions from Dr. Anke Ott Young. The Expert Network© is an invitation-only reputation management service that is dedicated to helping professionals stand out, network, and gain a competitive edge. The Expert Network© selects a limited number of professionals based on their individual recognitions and history of personal excellence.
Related Links
Expert Network Profile
Website
Press Release Service by
Newswire.com
Original Source:
Dr. Anke Ott Young Has Been Recognized Among the Top in Her Industry by the Expert Network©