The Expert Network© celebrates its newest member, Dr. Kevin Rayls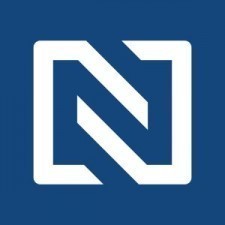 Las Vegas, NV - November 3, 2016 - (
Newswire.com
)
​​​Dr. Kevin Rayls, Board Certified Surgeon, Mountain West Surgical, has joined The Expert Network, an invitation-only service for distinguished professionals. Dr. Rayls has been chosen as a Distinguished Doctor™ based on peer reviews and ratings, numerous recognitions, and accomplishments achieved throughout his career.
Dr. Rayls outshines others in his field due to his extensive educational background, numerous awards and recognitions, and career longevity. He earned his Bachelor of Science in Chemistry in 1986 and his medical degree in 1990 from the Indiana University. He completed his residency in general surgery at St. Joseph Mercy Community Healthcare System in Pontiac, Michigan and is certified by the American Board of Surgery (2 times recertified). He has been named a Top Doctor by Las Vegas Life Magazine, one of America's Top Surgeons by the Consumer's Research Council of America, and one of America's Best Doctors by the National Consumer Advisory Board, among many other honors.
With over 20 years dedicated to medicine, Dr. Rayls brings a wealth of knowledge to his industry, and in particular, to his area of expertise, general surgery, laparoscopic surgery, and robotic surgery. When asked why he decided to pursue a career in medicine, Dr. Rayls said:
"Since I was one of the first in my family that went to college, I didn't really have that inside track of anyone telling what to do and how to do it. So I did it the hard way; I just tried to get good grades and at the last minute of college I stumbled upon medicine and decided to become a doctor. I always liked helping people, which is something I learned from my parents and my grandparents. So when it came time to decide on a career, medicine seemed like a noble profession in which I could really help people."
As a thought-leader in his specialty, Dr. Rayls has been uniquely positioned to keep his finger on the pulse of prevailing trends in medicine. In particular, he has seen how the ascending influence of insurance companies has led to rapid changes in the field. With their focus on maximizing quantity, Dr. Rayls notes that quality has suffered:
"The financial burdens of medicine have changed the field dramatically from when I first began in private practice. When I started all I had to do was be affable and available, and then primary care doctors would see me in the hospitals and refer patients to me because of my reputation. Over time, insurance companies and their hospitals have more say about which specialists to utilize. They don't care about quality, only quantity. In turn, primary care doctors are being taken advantage of; they don't make as much money and they are at a point where they are seeing so many people that there's no more loyalty. And that's been a hard thing for me to swallow."
Dr. Rayls is a fellow of the American College of Surgeons, the American Society of Abdominal Surgeons, and the Southwestern Surgeons Congress. He is a member of the American Medical Association, the Society for Surgery of the Alimentary Tract (SSAT), the Clark County Medical Society, the Nevada State Medical Society, the Indiana University Alumni Association, the Society of American Gastrointestinal Endoscopic Surgeons (SAGES), the American Society of General Surgeons, the American Society of Breast Surgeons, the American Society Of Breast Disease, and the National Consortium Of Breast Centers. Dr. Rayls is the Chief of Surgery at Sunrise, Spring Valley, and North Vista Hospitals and the Chief of Staff at Southern Hills Hospital.
For more information, visit Dr. Rayls' profile on the Expert Network here: http://expertnetwork.co/members/kevin-rayls/29c6494f0cec3c3e
The Expert Network© has written this news release with approval and/or contributions from Dr. Kevin Rayls. The Expert Network© is an invitation-only reputation management service that is dedicated to helping professionals stand out, network, and gain a competitive edge. The Expert Network selects a limited number of professionals based on their individual recognitions and history of personal excellence.
Related Links
Expert Network Profile
Website
Related Images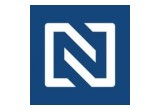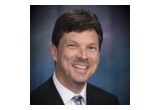 Press Release Service by
Newswire.com
Original Source:
Dr. Kevin Rayls Has Been Recognized Among the Top in His Industry by the Expert Network©