The Expert Network celebrates its newest member, Dr. Howard Anthony Rose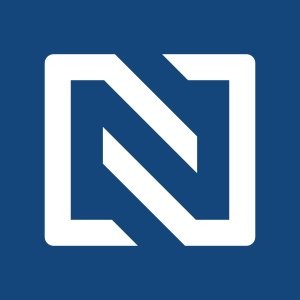 New York, NY - August 10, 2016 - (
Newswire.com
)
​​​​​​Dr. Howard Anthony Rose​​, Assistant Attending Orthopedic Surgeon, Hospital for Special Surgery​, has joined The Expert Network, an invitation only service for distinguished professionals. Dr. Rose​​​​​​​​​​​​​​​​​​​​​​​​​​​​​ has been chosen as a Distinguished Doctor™ based on peer reviews and ratings, numerous recognitions, and accomplishments achieved throughout his career.
Dr. Rose​​​​​​​​​​​​​​​​​​​​​​​​​​​​​ outshines others in his field due to his extensive educational background, numerous awards and recognitions, and career longevity. After receiving his undergraduate Bachelor of Arts, cum laude, from Harvard, he went on to earn his medical degree from George Washington University School of Medicine. Following this, he completed his surgical internship at Tufts-New England Medical Center in Boston and his orthopedic residency at Hospital for Special Surgery. He rounded out his training with a fellowship in both Sports Medicine and Adult Reconstruction (joint replacement) at Harvard's world renowned Brigham and Women's Hospital in Boston. Dr. Rose is Board-Certified in Orthopedics.
With 39 years dedicated to medicine, Dr. Rose ​​​​​​​​​​​​​​​​​​​​​​​​​​​​​brings a wealth of knowledge to his industry, and in particular, to his area of expertise, orthopedic surgery, with an emphasis on joint replacements of the hip and knee. When asked why he decided to pursue a career in this specialization, Dr. Rose​​ ​​​​​​​​​​​​​​​​​​said:
"By the time I was ten years old I had probably broken upwards of five bones. I was a klutz. My first broken bone came from when I made a homemade parachute and jumped out of my window. It worked on TV and I couldn't understand why mine didn't work. Later, I was actively training as an athlete, which resulted in several more injuries. Seeing how the orthopedic surgeons managed to fix me inspired me to follow in their footsteps."
As a thought-leader in his specialty, Dr. Rose is widely recognized as an intellectual authority in Sports Medicine and Orthopedics. Beyond his private practice, he is committed to sharing his expert knowledge with the next generation of surgeons at Weill Cornell Medical College. Dr. Rose actively contributes to several well-known professional organizations and has authored numerous articles published in peer-reviewed journals.
This prominence in his field gives Dr. Rose a unique vantage point from which to follow prevailing trends in medicine. In particular, he has noticed how heavily patients have been influenced by erroneous or exaggerated reporting in the media. He noted:
"I have been watching how the media has been dictating trends in healthcare in recent years. It's really unbelievable. People come in with requests or internet printouts of things that are totally unrealistic and not scientifically proven. And it's just amazing what people come in asking for things that are not possible. Healthcare is continually changing and patients are not happy with the current atmosphere."
Dr. Rose is a member of the American Academy of Orthopedic Surgeons, the New York State Medical Society, the Nassau County Medical Society, and the Arthroscopy Association of North America. He is the recipient of the Lewis Clark Wagner Award and the Nancy Bishoff Teaching Award.
For more information, visit Dr. Rose​​'s​​​​​​​​​ profile on the Expert Network here: http://expertnetwork.co/members/howard-anthony-rose,-md/3d530921214b97f2​
###
The Expert Network has written this news release with approval and/or contributions from Dr. Howard Anthony Rose​. The Expert Network is an invitation-only reputation management service that is dedicated to helping professionals stand out, network, and gain a competitive edge. The Expert Network selects a limited number of professionals based on their individual recognitions and history of personal excellence.
Related Links
Expert Network Profile
Website
Related Images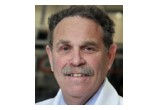 Press Release Service by
Newswire.com
Original Source:
Dr. Howard Anthony Rose Has Been Recognized Among the Top in His Industry by the Expert Network©