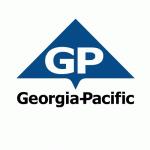 ATLANTA, June 26, 2013 /PRNewswire/ -- Georgia-Pacific LLC and GP Cellulose Group LLC, an entity controlled by Georgia-Pacific, today announced that GP Cellulose Group has chosen to convert to a "long form" merger in the pending acquisition of Buckeye Technologies Inc. (NYSE: BKI) and to terminate the previously announced tender offer in accordance with the merger agreement with Buckeye Technologies.
Georgia-Pacific and GP Cellulose have chosen to convert to the merger as a result of the previously announced second request from the Department of Justice regarding the nonwovens business.  The "long form" merger affords Buckeye Technologies' shareholders the opportunity to vote to approve the merger.
Under the merger agreement announced April 24, Buckeye Technologies has agreed to hold a special meeting of its shareholders promptly to consider and vote on adoption of the merger agreement. Adoption of the merger agreement requires the affirmative vote of at least 75 percent of the outstanding shares of Buckeye Technologies' common stock.  Subject to the receipt of shareholder approval and the satisfaction or waiver of the other conditions to the merger, Buckeye Technologies' shareholders will receive $37.50 in cash per share in the merger, the same price they would have received in the tender offer. 
The previously announced tender offer by GP Cellulose Group for all of the outstanding shares of common stock of Buckeye Technologies expired at 5:00 p.m., New York City (Eastern) time, on Tuesday, June 25, 2013.  At the expiration of the tender offer, due to pending regulatory review, conditions related to expiration or termination of the waiting period under the Hart-Scott-Rodino Antitrust Improvements Act of 1976, as amended, and the receipt of other required regulatory approvals had not been satisfied.
American Stock Transfer & Trust Company, LLC ("AST"), the depositary for the tender offer, has advised Georgia-Pacific that at the expiration of the tender offer, approximately 33,379,812 shares had been validly tendered and not properly withdrawn in the offer. This represents approximately 83 percent of the 40,127,758 shares of Buckeye Technologies' common stock deemed issued and outstanding, on a fully-diluted basis, as of June 25, 2013. Georgia-Pacific has instructed AST to promptly return all shares previously tendered and not withdrawn.  Tendered shares will be returned automatically and no action is required by Buckeye Technologies' shareholders.  Questions regarding the return of shares may be directed to AST at (877) 248-6417 or (718) 921-8317.
Headquartered in Atlanta, Georgia-Pacific is one of the world's leading manufacturers and marketers of building products, tissue, packaging, paper, cellulose and related chemicals. The company employs nearly 35,000 people worldwide.  For more information, visit www.gp.com.
SOURCE Georgia-Pacific