Slimxpress™ Weight Loss program doctors are now offering tele-health consultations over the Internet.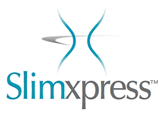 [Press Release Distribution]
Tacoma, WA — Slimxpress™ Inc., a leading marketer of medically supervised weight loss programs, has announced the launch of online services.
Clients enrolling in the firm's unique Tele-Health Weight Loss Program receive an online consultation with a staff doctor, including prescription medications delivered directly to their home when appropriate. The program utilizes an individualized and medically supervised weight loss plan.
"Direct one-on-one access to a medical professional can make all the difference in any active weight loss program," says Jody Avery, chief executive officer of Slimxpress™. "Our doctors closely monitor your progress, answer your questions, and even prescribe medications when allowed by your state's regulatory authorities."
"And we are one of the first clinics to offer all this direct to your home via secured online video conferencing," he adds.
Currently two out of three American adults are either overweight or obese, and the problem continues to worsen, according to nationwide statistics. Dieting and weight loss have meanwhile grown into multi-billion dollar industries. A number of states have passed legislation facilitating the Internet based medical consulting Slimxpress™ has helped pioneer.
"In California and Washington, where our Tele-Health online program was developed, we benefit from client referrals," says Anthony Ciak, district manager of Slimxpress™. "Expanding into other states presents a marketing challenge, but our business plan has proved to be farsighted and extremely adaptive."
He notes that close professional support is highly popular with those serious about losing weight. "Clinical experience points to the many advantages of a medically supervised approach to weight loss, and especially the value of expert feedback."
The company reports that interest in the new program is especially strong in regions lacking convenient access to specialist medical services.
For more information about us, please visit
http://www.slimxpress.com
Contact Info:
Name: Jody Avery
Email: contact@slimxpress.com
Address: 6720 Regents Blvd, Suite 106, University Place, WA 98466
Phone: 866-275-4424
Organization: Slimxpress™ Inc.
Source: http://marketersmedia.com/weight-loss-clinic-expands-medical-services-online/3486