Is Comcast And Other ISPs Now Actively Blocking ThePirateBay?
May 12, 2011 at 09:35 AM EDT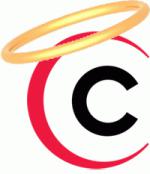 Talk about sinking to a new low. It seems that Comcast and perhaps other ISPs are blocking access to the notorious torrent site, ThePirateBay.org. The word comes from TorrentFreak who reached out to the TPB team that indicated that they can't confirm if an ISP is blocking the site but "there's a significant drop in visitors from the U.S." All I know is I, a Comcast subscriber, cannot access the site. Comcast isn't exactly known to be friendly with the downloaders or streamers . In the past they've limited and even blocked seeding of torrent files. The term throttling was synonymous with Comcast a few years back. The company eventually entered into a partnership with BitTorrent, Inc and was later asked by the FCC to stop the practices, but perhaps the company just moved to block specific sites in an effort to kill the bandwidth-sucking practice of torrenting.