Seminar Will Explain How IVF is a Viable Option for LGBTQ Couples Seeking to Start a Family
(PRUnderground) June 7th, 2022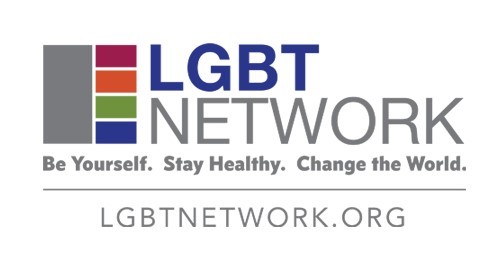 RMA Long Island IVF, a leader in state-of-the-art reproductive medicine for Long Island families for over 30 years, announced that they have partnered with LGBT Network, the largest lesbian, gay, bisexual, transgender (LGBT) advocacy and human service organization in Long Island and Queens, to host a free, informative, virtual seminar on June 16th to provide information on IVF assisted reproduction.
The program will offer insights from a range of accredited experts including RMA Reproductive Endocrinologist, Joseph Pena,  Amy Demma, an Assisted Reproductive Attorney, and Karen Restaino, a Patient Financial Counselor, as well as a couple who will share the story of their IVF journey.
"For LGBTQ couples looking to start a family, 'where do we begin' is often the first question they ask," said Dr. Beth McAvey, Medical Director of RMA Long Island IVF. "The goal of our joint virtual seminar is to offer a detailed overview of the entire IVF process from a team of experts who know what's entailed."
"LGBT Network is proud to have RMA Long Island IVF as a partner in our work and as a sponsor of our LGBT Families Program," said a spokesperson for the LGBT Network. "Starting and growing a family within the LGBT community can be a challenging and daunting experience.  RMA Long Island IVF has been a champion in working with and helping LGBT people navigate their journey with affirming care."
The virtual seminar will be held on Thursday, June 16th from 6:30 to 8:30 pm.
Interested parties can register for the event here:
https://lgbtnetwork.org/events/building-families-in-the-lgbt-community-with-lgbt-network-rma-long-island-ivf/
To learn more about RMA Long Island IVF, visit:  https://www.rmalongislandivf.com/
To learn more about LGBT Network, visit: https://lgbtnetwork.org/
About RMA Long Island IVF
Established in 1988, RMA Long Island IVF has achieved some of the most notable IVF successes in New York including the first IVF birth, the first birth from a cryopreserved embryo and the first birth from a donor egg on Long Island. RMA Long Island IVF's unique approach to infertility care is firmly rooted in creating an individualized experience for each patient. RMA's physicians have the highest possible qualifications and national certifications and provide patients with a personalized treatment plan using the safest and most effective technologies available. But what really sets RMA Long Island apart from other programs is its compassionate staff that provides emotional support and stress reduction through a proprietary, encouraged program and its financial counseling team which is devoted to working with patients to help them select from many affordable payment options.
The post RMA Long Island IVF and LGBT Network to Co-host "Building Families in the LGBT Community" Virtual Seminar on June 16th first appeared on PRUnderground.
Original Press Release.