Families Never Have to Drive a Rented Moving Van Again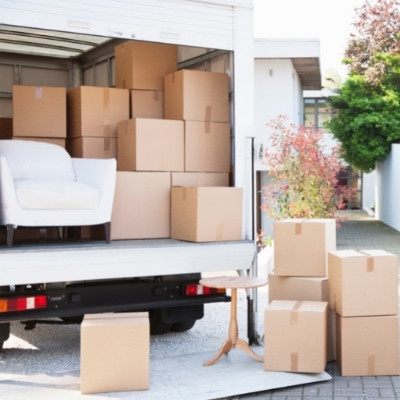 Driverless Moving Truck
Driverless moving trucks have arrived with a new innovative service called Rentedtruckdriver.com
PALM COAST, Fla. - August 25, 2021 - (
Newswire.com
)
There have been driverless vehicles for a while now. Tesla, Amazon, Apple, and just about every major automaker have been developing or testing driverless initiatives. But a driverless moving van? Yes, driverless moving vans and the wait is over. Well, maybe not the way most think of them. But now one can avoid having to drive a rented moving truck themselves with RentedTruckDriver.com. They supply the driver for any rented moving truck or van, so the renter does not have to.
There is no way around it. Moving is stressful. A recent study by One Poll showed that 64% of people surveyed said a recent move they made was the most stressful thing they have ever had to go through. Hiring a mover to handle everything is expensive. Renting a truck and doing the move one's self is the only option for many people, but moving trucks are big and can be difficult to handle.
Other considerations to take into account are towing a car behind the van or driving in city traffic or congested freeways. It can also be downright dangerous if the driver is not trained to operate these types of vehicles. Add to that, the potential of bad weather, mountains, and tedious drives, and driving a U-Haul or other moving van can be even more challenging. Oftentimes these obstacles help the renter realize that driving a large unfamiliar vehicle should be left to a professional.
RentedTruckDriver.com offers a better way to use rented moving vans and trucks by delegating the task of driving them to a qualified, professional moving van driver. RentedTruckDriver.com, hand-picks drivers that are thoroughly vetted through the most rigorous background check process in the industry, including:
Criminal background checks
Social security number trace and verification
Driver license check
County-by-county residential search for the driver's entire adult life
Multiple nationwide data searches
Sex offender databases
Every driver Rentedtruckdriver.com offers is a trained professional with years of experience driving large vehicles. So, whether a mover is renting a truck from Penske, Ryder, Budget, Enterprise, or even Home Depot, they can go driverless by hiring a driver from RentedTruckDriver.com. 
Press Release Service by
Newswire.com
Original Source:
Rented Truck Driver Brings Driverless Moving Vans to Do-It-Yourself Movers