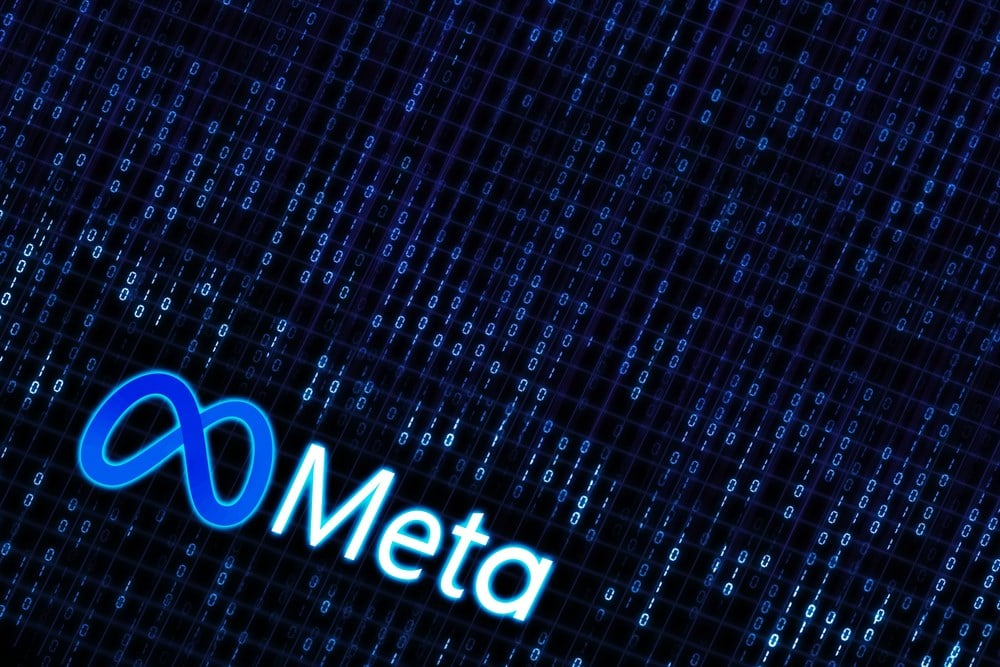 Despite assurances from CEO Mark Zuckerberg that Meta Platforms Inc. (NASDAQ: META) is keeping its metaverse dream alive, it's increasingly clear that the real focus is AI. 
That pivot has driven the stock to lofty highs with triple-digit price gains, but there could be a chance to get in on shares soon. 
Meta stock, with a year-to-date return of 150.66%,  is the second-best performer within the S&P 500, behind Nvidia Corp. (NASDAQ: NVDA). After rallying to a high of $326.20 in late July, the stock pulled back and ended the session on August 11, 2.7% above its 50-day moving average. 
This pullback could offer a buying opportunity, as the stock is extended 53% from its most recent base buy point of $197.26, which it cleared in March. MarketBeat's Meta Platforms chart shows the stock's strong upward trajectory this year, advancing 27.93% in the past three months and 150.66% year-to-date.
Is A New Base Forming?
The current pullback could result in the stock forming a base for only the second time this year. That will happen if the withdrawal takes shape over at least five weeks.
An alternate scenario would occur if the stock rebounded sooner than five weeks.
Given the run-up and pullback in the broader market, the current retreat is not surprising in either situation. After a triple-digit increase in less than a year, it's unsurprising for any stock to retreat, at least momentarily, as investors who bought at a lower valuation nab some profits. 
Reason For Investors To Be Prudent?
But is there also reason to be cautious that the stock may already be priced to perfection?
In late July, Morningstar analyst Ali Mogharabi wrote that he increased his price target on the stock to $311, an upside of just 3.10% from its August 11 close. 
He added that he considered the stock "fairly valued, with much faster revenue growth than initially anticipated this year and higher long-term margins now priced into the shares."
That summarizes the optimist's case for Meta stock and some near-term realism. 
When a company's strengths are priced in, its positive attributes and growth potential are already reflected in its stock value. That's consistent with Mogharabi's take that it could stage a limited rally in the near-to-medium term. 
Rally Ignited by AI Mention
The Meta chart shows the stock's recent ascent began late last year after the company reported third-quarter 2022 results. One line from the report indicated what was to come: "An increase in AI capacity is driving substantially all of our capital expenditure growth in 2023."
Notably, the Metaverse, which has been a disappointment for the company, was not mentioned in the earnings release, except in passing, in a boilerplate paragraph regarding forward-looking statements for regulatory purposes. 
That pivot seems to have paid off, with more rewards to come. 
Generative AI Era Just Beginning
A recent report from consulting firm McKinsey, "The economic potential of generative AI: The next productivity frontier," found that generative AI's impact on productivity could add trillions of dollars in value to the global economy. Among other conclusions, McKinsay also said, "the era of generative AI is just beginning." 
Clearly, the technological advancements and potential of AI are far from dimming, but it's possible that the investment case for anything AI to rocket higher may be fading, at least for the moment. 
But the growth case, which went missing in 2022, is back. Analysts expect Meta to post a 2023 earnings increase of 114%, with net income of $18.35 a share. That's forecast to increase by another 16% next year.
A recent Meta blog post, "Meta and Microsoft Introduce the Next Generation of Llama," detailed a continuation of a partnership with Microsoft Corp. (NASDAQ: MSFT) on Llama 2, the next generation of its open-source large language model. By being open-source, Meta allows other developers to build new AI systems. Meta's interest would be in acquiring or partnering with a company that develops a technology that would complement or enhance its existing business model.