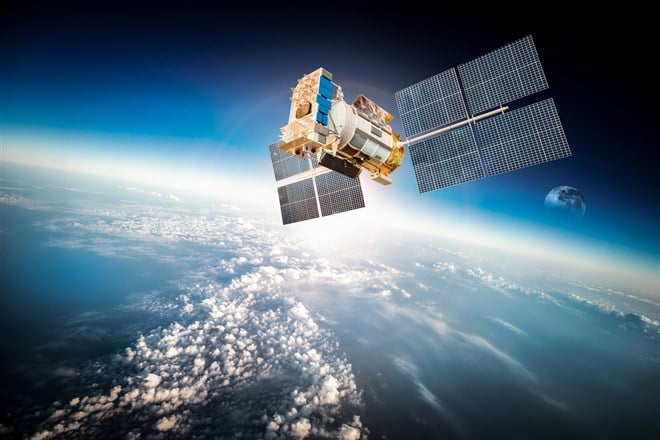 Sending satellites into orbit with rockets already has an established track record, but small-cap Rocket Lab USA, Inc. (NASDAQ: RKLB) staged its first U.S. launch on January 24. The payload consisted of three small satellites.
The company went public in April 2021 via a merger with special purpose acquisition company Vector Acquisition. The company had a market capitalization of around $4.18 billion upon launch. Still, that valuation has come back down to earth as the stock price crashed hard after a failed rally attempt in December 2021, as you can see on its chart.  
The company says its small-launch vehicle, Electron, is the second most frequently launched U.S. rocket. 
Beyond that product and its use for small satellite launches, the company is developing its next-generation large-launch vehicle, Neutron. According to the company, "the advanced 8-ton payload class Neutron launch vehicle is designed to transform space access by delivering reliable and cost-effective launch services for satellite mega-constellations, deep space missions and human spaceflight." 
Satellite mega-constellations are systems comprised of thousands of satellites deployed in low earth orbit to deliver broadband data services throughout the earth. Deep-space missions are scientific to explore the far-flung regions of space. 
RocketLab also has a business line providing satellites, subsystems and spacecraft components. Its customers include agencies including NASA, the U.S. Space Force and Darpa, commercial enterprises such as Canon Inc. (NYSE: CAJ) and other companies that provide satellite data, build satellites and conduct activities involving a presence in space. 
Successful Launches From New Zealand
Tuesday's launch is significant as it's the first time Rocket Lab sends payloads from the U.S. It's previously launched from New Zealand. Still, the U.S. site in Virginia allows accessing trajectories inaccessible from the southern hemisphere. Launching from U.S. soil may also lead to business from more government agencies, some of which require domestic launches. 
Rocket Lab is one of those companies with tremendous potential, but the market isn't yet completely buying the story. 
Although the company was founded in 2006, it, like many others heavily dependent upon capital spending and research and development, financed operations through venture funding and grants. 
MarketBeat data on institutional ownership show more institutions buying than selling in the past 12 months, and institutional inflows have exceeded outflows.
However, an unprofitable company trading below $10 isn't going to grab much attention from many high-quality funds looking for stability and income, which has become the game's name in recent months. 
Rocket Lab intended to launch from Virginia in December, but weather and regulatory issues forced the company to reschedule. The stock didn't get much of a boost as that news was announced, and it finished the month of December with a decline of 10.02%.
Broad Market Took Down Stock 
It's unlikely a simple launch postponement would cause a 10% decline in the stock. Sometimes broad market conditions and sentiment are the culprits behind a stock's movement, either up or down. In December, not only did the large-cap S&P 500 post a negative return but so did the small-cap S&P 600 index. In such a "risk off" market, small, it's no surprise to see a small, speculative stock get sold off. 
Yet, there's room for optimism. The increase in institutional ownership is a good sign, as is the company's revenue growth rate. Rocket Lab grew revenue in seven of the past eight quarters at rates ranging from 75% to 1,090%. Revenue growth accelerated in the past three quarters.
Also, a positive: Analysts' expectations for the stock, as you can see using MarketBeat data. Wall Street has a "moderate-buy" rating on the stock, with a price target of $10.98, a potential upside of 121.27%. 
That doesn't mean it's necessarily time to hit the "buy" button and scoop up shares. This is a high-beta stock and trades in a fairly volatile fashion. It hasn't ever gotten much traction for a sustained rally. 
Will potential new business due to the U.S. launch change that? Perhaps, but buying on a hunch to get in early can backfire. Just ask all the cannabis investors who thought they had a sure thing by jumping into a trend in the early days.