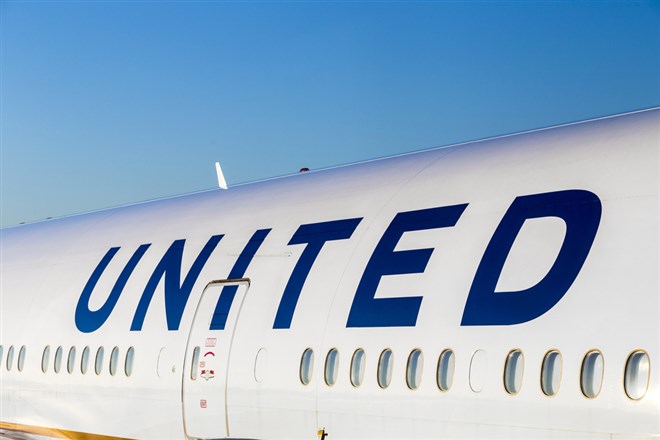 Riding an uncharacteristic eight-day winning streak, United Airlines Holdings, Inc. (NASDAQ: UAL) is flying high. 
Already up 37% year-to-date, the nation's second-largest airliner (by fleet size) is leading an airline surge that's seen big advances from S&P 500 peers American Airlines, Delta Air Lines and Alaska Air Group. Only Warner Bros. Discovery has ascended further to begin 2023.
After losing half its value from the post-pandemic peak, is United Airlines finally cleared for takeoff?
Not so fast.
Although domestic and leisure travel demand appears well into recovery mode, several challenges remain. International and business travel have been slower to bounce back, limiting top-line growth. And although United posted a profit for the second straight quarter in Q3, volatile fuel prices and higher non-fuel costs remain concerns.
Despite these pressures, sentiment around airline stocks has taken a dramatic turn in the new year. With momentum clearly on United's side, let's dive into what's driving the rally, what to expect in this week's earnings release and whether it's a good time to come aboard.
Why is United Airlines Stock Up?
On January 4th, WTI crude oil futures fell to around $73 per barrel, their lowest level in a month. This ignited an airline stock rally that has only gained steam recently. In the last few days, daily trading volume in United Airlines has been well above average.
Interestingly, though, oil prices have gone up sharply since January 4th. Hopes for less aggressive Fed rate hikes and an improving demand outlook in China have pushed oil back to almost $80. Airline stocks typically move in the opposite direction of what's often their largest operating cost, so there must be more to the story — and it's not just United announcing that it's bringing back the sundae cart for long-haul business class travelers.
Last week, the International Air Transport Association reported that November 2022 air travel was at 75% of pre-Covid levels. Global air traffic soared 41% year-over-year, led by an 85% rise in international traffic. Domestic traffic was up only 3%. Since international volumes have long lagged behind the domestic rebound, the news rightly brought renewed enthusiasm to airline stocks.   
There's more reason to be optimistic. Domestic travel demand in China is stabilizing as Covid restrictions ease, a positive development considering China accounts for nearly one-fifth of world travel share. If favorable news around China's economic reopening continues, look for airlines to keep heading skyward.
Will United Airlines' Q4 Results Outperform?
Even an FAA system outage that grounded all U.S. flights could halt United Airlines' improbable run. If anything, it only brought more attention to the industry and the 10,000-foot view that is improving fundamentals. 
Investors brushed off the temporary headache and ramped up their purchases of United stock to send it to its highest level since April 2022. The FAA's rather swift reboot helped market sentiment stay bullish even as affected travelers were frustrated grizzly bears. 
This put the focus back on United's fourth-quarter earnings report. During the Q3 update, management said that increasing demand and strong pricing will boost Q4 financials and that the operating margin is expected to be around 10%. Wall Street is anticipating earnings per share (EPS) of $2.11, which would decelerate from Q3 but a dramatic improvement over the third quarter of 2021 when the company recorded a loss.
More importantly, United's Q4 results are expected to cap an impressive 2022, highlighted by 45% revenue growth and a return to profitability. Management's outlook for 2023 will be the key part of the January 18th update. Assuming it sees friendly skies ahead, the question becomes how much of this is already built into the stock.
Is United Airlines Stock a Good Momentum Trade?
Some on Wall Street think United Airlines' run has gone too far too fast. Three sell-side firms have chimed in on the company since the new year began, and their collective opinion is less than bullish. On January 9th, Bank of America raised its price target to $40 but stuck with its Underperform rating. A day later, Barclays and Susquehanna Research stayed with neutral ratings and $45 price targets on the now $51 stock.
From a technical analysis angle, United shares do appear overheated. The price has traveled well outside the upper Bollinger band on the daily chart, which has historically prompted downside reversals. The RSI reading of 89 also points to an imminent correction.
So while United's fundamentals are on the upswing, supported by solid underlying demand, the stock seems to have gotten ahead. Expectations for the Q4 update will be sky-high, and anything less than perfection could spark a selloff. Once the stock finds smoother air, it could be time for long-term investors to book a position.