Consulting Demand reaches the A-list tier as the centralized hub for dependable consulting solutions.
United States - September 24, 2023 —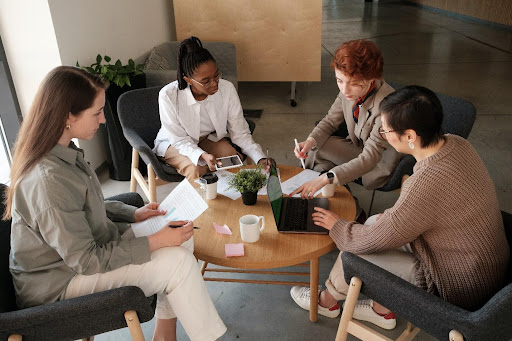 Consulting Demand, a pioneering platform that perfectly pairs individuals and businesses with consulting agencies in various specialized fields for growth and success, proudly steps into the spotlight of the consulting landscape. The fast-growing centralized hub for dependable consulting solutions focusing on various consulting verticals is committed to ensuring seamless access to invaluable expertise.
The pressures resulting from the ever-evolving nature of the world can be intense. Individuals and businesses are faced with too many clocks to beat that they quickly become drained of the capacity and mental strength to do it all, let alone the bare minimum. Hiring a consultant is one of the best ways to remove the direct pressure and save time. 
A growing landscape
A review of the global consulting industry shows that the market continues to record year-on-year growth in both mature and emerging economies. Consulting Demand reveals that the increased demand for expert guidance from specialized experts has led to dynamic and multi-dimensional modern consulting practices.
Beyond Advice
With its increasing importance in the modern landscape, where expertise unlocks success, Consulting Demand is set on redefining traditional consulting. The company offers a unique platform where businesses and individuals can explore the multifaceted role of consulting and connect to consulting agencies that guide them toward growth and success in their fields.
Stepping beyond the traditional constraints of giving advice and recommendations, consulting has become an invaluable asset for individual and business success. Consulting Demand argues that consulting is more than just giving advice; it stretches to a hierarchy of purposes that address mutual interests and lead to tangible results.
The multi-dimensional role of consulting
Consultants provide an objective perspective coupled with their expertise, knowledge, and influence to inform a sequence of phases for businesses and individuals. Since consultants work with various businesses and individuals in their field to solve a broad range of consulting needs, from solving problems to providing recommendations, they are uniquely positioned to provide knowledge on innovation, new technologies, trends, and challenges within their industries.
Consulting Demand explains that each step of the consulting hierarchy, from advice and guidance to problem statement and solving, capacity building, innovation, and transformation, is crucial to sustainable growth in every industry. 
Find the right consultant with Consulting Demand
Keen to provide reliable consulting solutions for clients in various industries, Consulting Demand creates an intersection of expertise and growth. The company has built a platform that features a directory of niche-centric consulting agencies to help businesses achieve their goals regardless of their budget, challenge, or industry.
"With a focus on diverse consulting verticals – from software development to cybersecurity – we're committed to connecting you with the right consulting agency."
In addition to catering to a range of consulting verticals, Consulting Demand boasts a centralized database of dependable consulting partners. By providing a bridge between reputable consulting agencies and businesses and individuals, Consulting Demand facilitates seamless access to expertise. 
What sets Consulting Demand apart is an unwavering commitment to excellence. The company has established a rigorous vetting process for consulting agencies to ensure clients have access to the best consulting partners in the industry. "We go beyond conventional consulting platforms, delivering niche-focused partners in an organized format."
Beyond accelerating the search for the right consulting services, Consulting Demand has built a dynamic community that brings together the right people for skills enhancement and information sharing. The platform offers reports, strategies, and stats with the niche-focused knowledge of consulting experts. This helps clients make informed decisions when choosing a consulting partner.
Join a vibrant community
Getting started on Consulting Demand is easy. Businesses and individuals get to create an account and specify their consulting needs. From there, they have access to a curated list of consulting partners. Once a user identifies an agency that aligns with their requirements, they can reach out to them. The platform also allows users to request topics covered in their blogs.
By recognizing the crucial role of consulting for business success, Consulting Demand is committed to shaping the future of consulting by helping clients explore the evolving role of consulting. 
To learn more about Consulting Demand, visit https://www.consultingdemand.com/. 
Contact Info:
Name: Waseem Bashir
Email: Send Email
Organization: Consulting Demand
Address: United States
Website: https://www.consultingdemand.com/

Release ID: 89108353
If there are any deficiencies, problems, or concerns regarding the information presented in this press release that require attention or if you need assistance with a press release takedown, we encourage you to notify us without delay at error@releasecontact.com. Our diligent team is committed to promptly addressing your concerns within 8 hours and taking necessary actions to rectify any identified issues or facilitate the removal process. Providing accurate and trustworthy information is of utmost importance.